The parlor AKA former sewing room. This room was pretty messy!!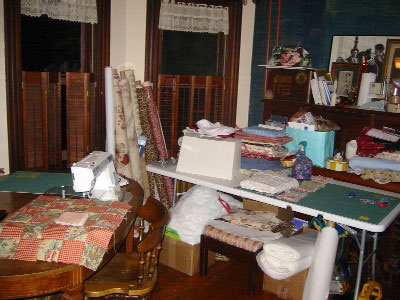 I finally converted it into a long desired reading room last summer.
I stripped the blue wallpaper and painted the walls all by myself! DH primed and painted the tin ceiling.
The reading room now looks like:
The current sewing room (which you saw when you entered this site) is in a former nursery room.